Mon, 28 June 2021 at 7:27 pm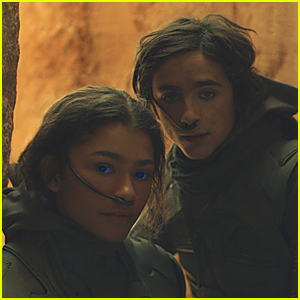 We have some bad news about the movie Dune…
The upcoming Warner Bros movie, which stars Timothee Chalamet and Zendaya, has been pushed back once again.
Click inside to find out when…
Here's a synopsis: A mythic and emotionally charged hero's journey, Dune tells the story of Paul Atreides, a brilliant and gifted young man born into a great destiny beyond his understanding, who must travel to the most dangerous planet in the universe to ensure the future of his family and his people.
As malevolent forces explode into conflict over the planet's exclusive supply of the most precious resource in existence—a commodity capable of unlocking humanity's greatest potential—only those who can conquer their fear will survive.
VIDEO: Click here to watch the trailer!
Dune was originally supposed to come out on December 4, 2022, but was pushed back to the 18th. It was then moved almost an entire year to October 11 2021, but now it's being pushed back to October 22nd.
According to THR, "Insiders say that the movie was prompted by the desire to give the film more distance from Bond film No Time to Die, which opens Oct. 8."
With this new date, Timothee will have TWO movies premiering on the same day, as his other movie, The French Dispatch, will also be out on October 22nd.
If you missed the big news, Timothee is set to put his musical theater talents to use with a new version of a classic musical.
Like Just Jared Jr. on FB