Thu, 22 April 2021 at 1:26 pm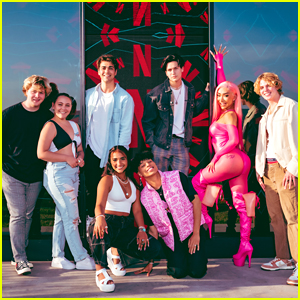 The Hype House reality series has found it's home!
The upcoming unscripted show will debut on Netflix and star Chase Hudson, Thomas Petrou, Nikita Dragun, Alex Warren, Jack Wright, Kouvr Annon, Sienna Mae Gomez and Larray.
Here's a synopsis: This brand-new series follows the compelling lives of some of world's biggest social media stars. Join these iconic content creators as they welcome us into the infamous Hype House, open their lives to the world and show a side of themselves and their relationships we've seldom seen. From humble beginnings to overnight fame, these are the stories of the most popular personalities on social media as they come into their own, fall in love and tackle the next stage of their lives.
According to Deadline, "Each episode of the show will look at their creative endeavors for brands to drama-inducing house meetings and the initiation of new members. It will also look at the housemates' backstories, looking at the sometimes difficult and troubling events that propelled them to TikTok and the bonds they've formed with one another."
The Hype House reality show was first announced in August 2020, and is the second TikTok starring reality show to land at a streaming service. The D'Amelios reality series will be premiering on Hulu this year.
Other TikTok collectives that currently have reality shows airing are Sway LA and House of Creators, with those airing on Instagram and Facebook.
Like Just Jared Jr. on FB