Mon, 10 May 2021 at 6:34 pm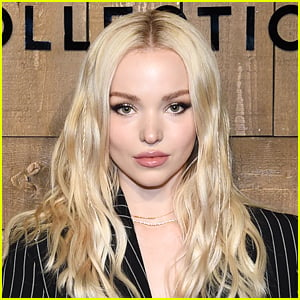 Dove Cameron is sharing more little known facts about her Disney Channel series Liv and Maddie!
The 25-year-old actress and singer is most well known for starring the show as the title characters, twins Liv and Maddie Rooney.
In a new interview, Dove revealed that some of it was just made up as they went on.
"I really truly was making it up as I went. I originally auditioned for another character, and they literally called me on the freeway and said, 'Hey we're picking up this show. You're no longer Alana. You're playing twins, and we'll figure it out as we go. See you Monday,'" she told BBC News.
"And I was like, 'What on earth?!' They had no proof that I could do it. They basically gave it to me and were like, 'Alright, well one of them plays basketball, the other is an actor, the rest is up to you,'" Dove added. "I literally sat in an office for three months with my director, writing out every difference I could think of. One is left handed, one is right handed, their voices are different."
"There are backstories that nobody will ever know except for me – but because I knew those, they were fully-fledged people in my mind," she shared.
If you didn't know, Dove and her co-stars were originally cast in a show called Bits and Pieces, where she would play Alana. That idea was scrapped though and they changed the idea of the show to what then became Liv and Maddie. "Bits and Pieces" is then used within the series as a fictional reality show that centered on the Rooney's after Liv returned home.
If you missed it, find out which of Dove's Descendants co-stars was almost cast in Liv and Maddie, that would have caused them to not be in Descendants…
In case you forgot, Liv and Maddie is now streaming on Disney+!
Like Just Jared Jr. on FB