Wed, 21 August 2019 at 6:04 pm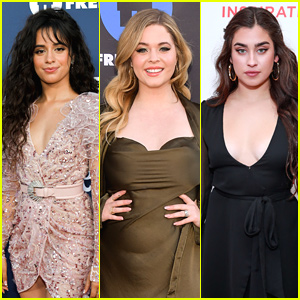 The Amazon rainforest is burning at a record rate in Brazil, CNN reports.
There has been an 80% increase in fires in the Amazon, which is a huge contributor in creating oxygen for the Earth's atmosphere, and is considered vital in stopping global warming.
Many celebs, including Camila Cabello, Sasha Pieterse, Lauren Jauregui, and Eva Gutowski, have taken to social media to raise awareness and share how to help.
"this is heartbreaking and terrifying 💔💔💔 ‪This makes me want to cry with frustration. what are we DOING? We're literally destroying our miracle of a home 😭😭😭 I'm so sorry, earth 💔💔💔‬," Camila shared with a repost on Instagram.
"This is how you can help the Amazon. Go to Amazonwatch.org rainforestwatchfoundation.org institutoterra.org You can help raise awareness and make an impact from anywhere in the world," Sasha wrote on Instagram.
"Although I'll admit prayer helps me breathe most days, It can't quite do the same job the Amazon in Brazil does for the human populace (not to mention all the life forms on this planet that also need oxygen to survive.) The Amazon has been burning for the past almost 3 weeks with little to no media coverage. The Amazon is responsible for 20% of our oxygen. Gaia is screaming. We are truly so disrespectful to our children, and our grandchildren, and their children. Awareness is one thing but I truly wanna know when we're all going to wake up and feel the poison in our lungs," Lauren wrote in a lengthy post.
Click inside to see what celebrities are saying about the Amazon rainforest…
Like Just Jared Jr. on FB